Die-cast products are essentially important components whose accuracy affects final products. They are playing a great role in a variety of fields such as super-precision parts for automobiles, computers and FA equipment. They are also used in the fields from home electric appliances to industrial equipments.
Automobile-related Parts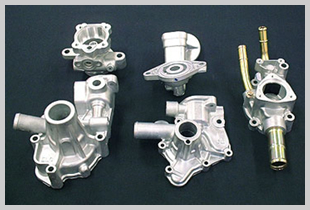 Precision parts such as interior and exterior automobile parts ask for the accuracy of
±
0.03mm in hole pitches in as-cast state.
Factory Automation-related Parts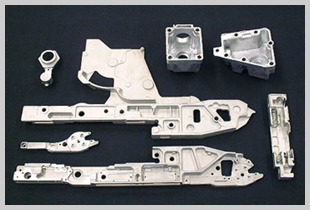 Super highly precision parts such as those used for semiconductor production equipment are finished using machining centers after die-casting.
OA-Communication-related Parts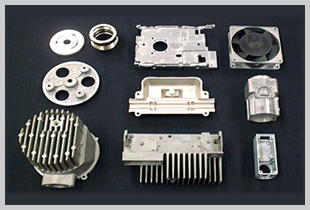 For the parts having thin-walls and less weight, we try to remove as much "excess thickness" as possible by die design.
Industrial Equipment Parts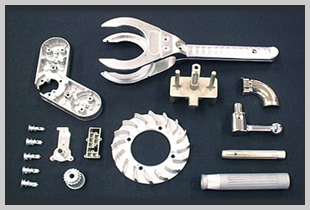 For the parts having high strength and toughness, we choose special casting material.
Copyright KOBAC Engineering Co,. Ltd. All Rights Reserved.